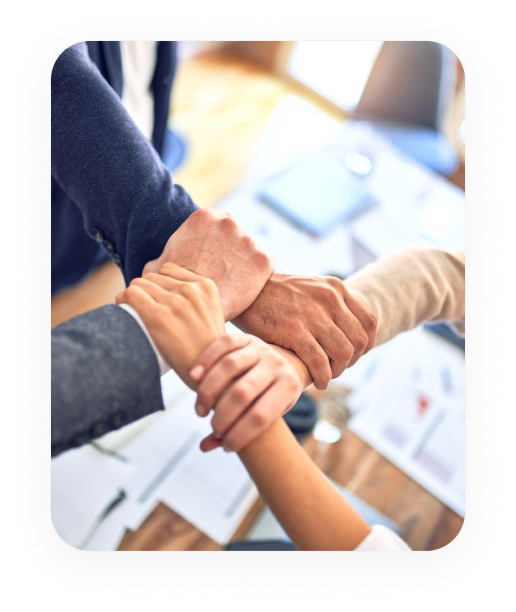 We are an Experienced Team of Research, Design, and Development Experts.
Backlink Patrol was developed by Optimum7 to track and monitor our own backlinks and prevent ineffective link health. After starting our internal tool development, the Optimum7 team productized the tool and released it as a SaaS product.
Backlink Patrol is the perfect solution for tracking and monitoring the backlinks whether your links are working or not while creating accountability and efficiency via supported features and valuable metrics.
Here at Optimum7, we've created a place to come together and provide innovative solutions to the digital marketing and eCommerce industries.
Our roster includes veterans in diverse backgrounds, including: Development, Business, Engineering, Information Technology, Marketing, Content Strategy, Video Production.
A Brief History
Founded in 2006, we've since established a reputation for designing & developing cutting-edge, custom solutions to clients in a wide range of industries.
As an international team, we've optimized UX, maximized engagement, and boosted conversions for companies all over the world.
We aim to innovate, equipping our clients to succeed in the ever-changing landscape of online commerce.
OUR MISSION
Simple: Empower our clients to sell more online.
We do this by providing data-driven consulting and development services that create unique and effective eCommerce solutions.
Whether you need a custom function to address a common customer pain point…
…or an innovative approach to minimizing roadblocks to conversion…
…we offer transparent communication, personalized innovations, and attainable KPIs.
OUR SERVICES
eCommerce System Connectors

Conversion Rate Optimization

eCommerce Custom Functionalities

eCommerce Platform Migration

eCommerce Marketing

eCommerce Due Diligence (M&A)

Personalized Business Consulting

Software Development

UI/UX Optimization
What is the Optimum7 Advantage?
To discover how we've generated and managed over a million leads and more than a billion dollars in revenue, reach out to our research and development experts today.
OUR PRODUCTS
FFL API simplifies the checkout phase for online gun dealers by implementing user-friendly features that benefit the dealers and their customers.

Mailem is a centralized email marketing platform that integrates with your Mailgun and Gmail accounts. User-friendly UI allows you to easily create email drip campaigns, track KPIs, validate email addresses, test and increase deliverability rates on the fly!

Etracker is designed to be incorporated into your marketing process effortlessly. After set up, your data will start to appear for your use. Etracker Pro generates a session id for your website visitors and matches the session id with your Google Analytics data…

The Bulk Category Import and Edit app for BigCommerce is the perfect solution for those who want to bulk import their categories in one fell swoop. You can easily edit any existing categories and export all the info in one click. You can also rollback final imports within seconds if something goes wrong…

The Bulk Custom Field Management app empowers users to create new custom fields for multiple products with ease, speed, and efficiency.Most BigCommerce store owners use the built-in filter functionality, but they have trouble entering each individual field, one by one, due to its complexity…

The Request a Quote app allows customers to submit quotes that you can approve or disapprove. You can manage discounts, customize the display settings, and apply discounts to each product individually, or all at once.